Are you planning a trip, dealing with a household cash crunch, or losing sleep over unpaid bills? Personal loans could be the answer you've been looking for – and you don't need a perfect credit score to apply. We are experts in finding lenders who can offer personal loans for bad credit.
Whether you're applying for your first-ever loan or have been through the process before, we're here to help. Pocket Cash will match you with the best personal loan providers in Australia for people with bad credit.
Our easy application process will save you time and let you get on with more important stuff – like taking that island holiday you've been dreaming about. So, if you're looking for personal loans for bad credit, then we're glad you found us!
Are there really personal loans for customers with "bad" credit?
We get this question a lot, and the answer is simple: yes there are! If you're worried about applying for a loan because your credit record isn't perfect, we have good news. For some lenders, your current job, salary and expenses can be more important than the time you forgot to pay a bill back in 2005.
Here's a little secret you may not know: most consumers have one or two late payments on their credit record. Even if your credit record is really colourful, we're here to help. We find our customers lenders who offer personal loans for bad credit customers – so you can stop worrying and get the loan you deserve!
The number one thing that loan providers look for in a customer is reliability – not perfection. So, if you're an Australian citizen or permanent resident, earn a regular salary and usually pay your bills on time, you should definitely apply for our lender-finding service – what do you have to lose?
If you're feeling stuck with your bad credit – and we'd love to help you change that. So, scroll up and fill out our quick application today.
How do personal loans work?
The first-timers out there may be wondering how this personal loan thing works – and what they're getting themselves into. So, if this is your first loan application, here's the low down…
Personal loans are the fastest, easiest way to get your hands on some much-needed cash.
Unlike mortgages, credit cards and overdrafts, they don't take weeks to apply for. You also won't be buried under a mountain of paperwork and have to bite your nails for days on end waiting for the result of your application!
Simply choose the amount you'd like to borrow (between $2,100 and $10,000) and the number of months you'd like to repay the loan over (12 – 24 months). After that, our loan calculator will work its magic and give you an instant look at your monthly repayment amount. What could be easier?
Submit your application for personal loans and we do the rest.
Once your info is submitted, we'll fly through our huge lender database and find you a loan provider that can offer you bad credit loans. They'll take a look at your application and should give you a reply within minutes.
Personal loans for people with bad credit are just like every other type of loan, account or credit card. All you need to do is pay the monthly instalment as agreed – it could even boost your credit score.
And, here's some more good news. Just by browsing our website, you're halfway done.
You can apply for a lender who can offer personal loans right here, just scroll up. No need to visit a loan office or queue at the bank for hours on end!
The application process literally takes a few minutes and you could know the outcome on the same day – or even in a few hours! Depending on whether you apply during regular business hours.
What do I need before I apply?
Before you can apply for quick cash loans, you'll need to get some documents together. Don't worry – it won't take long. So, here's a list of what you'll need to apply:
Australian citizenship or permanent residency
You need to be 18 or older
A regular income for the past 3 months or more
Your full employment details
Your internet banking details – we'll need this to verify your monthly income
If you receive a Centrelink income, we'll need your MyGov account details
Your reason for taking out a loan
This information is super easy to submit – no scanning, no paperwork and no headaches. Simply submit your details online and we'll do the rest!
When you submit, you can help us and your loan provider out by making sure that the banking, MyGov, and other details are all accurate. Then, the few seconds it takes to check that all the numbers are right will ensure a smooth application process.
How much can I borrow with personal loans for bad credit?
When you choose your loan amount, you'll notice there's a sliding scale between $2,100 and $10,000. Now, that's quite a big range – so how much should you apply to borrow?
Personal loans for people with bad credit can be big or medium, depending on the customer's needs. Before you apply, it's always good to know how much money you need and how much you can afford to repay each month.
Have that all sorted? Scroll up and apply today.
How much do you need?
This totally depends on your situation and your reason for taking the loan. You'll need to tell us this when you apply.
It's worth remembering: the more you borrow, the higher your monthly repayments will be.
How much can you afford to repay each month?
So, here's the thing – loan companies don't ask for much, as long as you pay them every month.
That's why the loan provider we find may need to check that you can afford the monthly payment before they approve your loan.
If you have a regular income and you have some cash leftover at the end of the month, that's a good start!
Your salary and bank statements can be a big part of your lender's assessment of whether you can afford to pay each month – and how much you'll be able to borrow.
You'll have to pay your loan repayment using spare cash, so you'll need to use those epic budgeting skills!
Do personal loans for bad credit customers take longer to be approved?
Have you applied for a personal loan in the past and had to wait for ages just to get a response? That's one thing that will never happen when you deal with Pocket Cash!
We're proud of our fast service, and we pull out the stops to make sure we find lenders that can offer personal loans for bad credit. As a result, there's no difference between your loan application and anyone else's – and you shouldn't have to wait long either!
After you've chosen your loan amount and repayment time, and double-checked the details you'll need to provide, you could receive a notification we've found you a lender before you know it…
With our quick application time, you'll be able to submit your info in the time it takes to answer two emails, drink a coffee or post a really epic Facebook post.
After you apply, we can find you a lender in minutes, depending on your application. Then, if we need any extra documents, we'll be in touch – that's why we need your current email address and phone number.
If you apply outside of our office hours, you'll have to wait for the next business day for us to process your application. And we'll get back to you ASAP!
If we find you a lender they should be in touch to go over the finer details. If you're approved, keep an eye on your bank account. Why? Your loan will be appearing there before you know it! Times may vary depending on the speed of your bank and what time your application is approved.
My reason for taking a loan is personal – do I really have to reveal it?
Everyone has a different reason for needing some extra cash. And loans for bad credit are a great way to cover unforeseen expenses.
When you apply for your loan, you'll need to tell us the reason you're applying. It's not that we're super-nosy or trying to control how you spend your money. By telling us the reason, you'll be increasing your chances of being approved.
When a loan provider looks at your application, they take all kinds of things into consideration. Your age, income, expenses, bank balance and yes – the reason for your loan – can impact their decision in a big way.
Say you're asking for a loan of $3,000 for emergency panel beating on your car. This makes perfect sense, considering the cost of auto repairs – and you need your car to make a living.
So, what reason should you give when you apply for a personal loan? Just tell it like it is!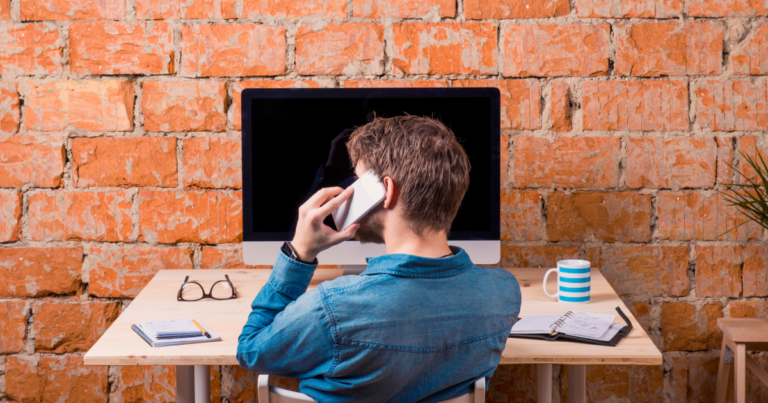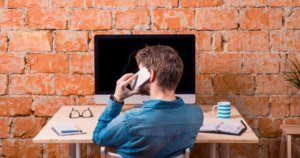 So, what do I do if my personal loan is approved?
So you apply for a lender that can offer personal loan for people with bad credit. Then you get the best news you've had in ages – we've found you a lender! Now what?
First of all, time to give yourself a huge high five! After that, your lender should get in touch to go over the finer details. If you sign a loan contract, it's time to keep an eye on the bank account you applied with – your loan amount should appear here shortly.
Once your moolah arrives, you can use it to make whatever payments or purchases you need to.
Remember, we don't provide loans (the loan company does) so they'll be in touch throughout the process. You'll also make your monthly repayments to them.
If there's one thing you do, pay your loan instalments on time. Then, your lender will love you, you'll save yourself a lot of stress, and you'll be building a healthy credit score.
Once you've paid off your loan, you're totally welcome to apply for another one! In fact, the more personal loans for bad credit that you pay off without missing a payment, the better your credit score will get.
Is there something you really need to buy or pay for? Tired of driving a dent ridden car or taking "staycations" instead of partying in Bali? A personal loan for people with bad credit is the answer!
So, ready to apply? Here's what to do. Get your info together, choose your loan amount and repayment period, and click "apply". We'll take it from there!
No credit check loans – do they exist? Read on!