Life moves fast. You can communicate with someone across the globe in an instant. Money bounces around the world like a yo-yo. So, we think it's important YOUR money moves quickly too. That's why we find lenders that can offer quick cash when your pockets are feeling a little light. Pocket cash is your go-to money hub when you need a tiny financial pick-me-up. Our easy application, fast outcomes and if approved, cash straight to your bank, make a winning combo. Before we dive into the nitty-gritty, we'd better introduce ourselves so you know what we're all about.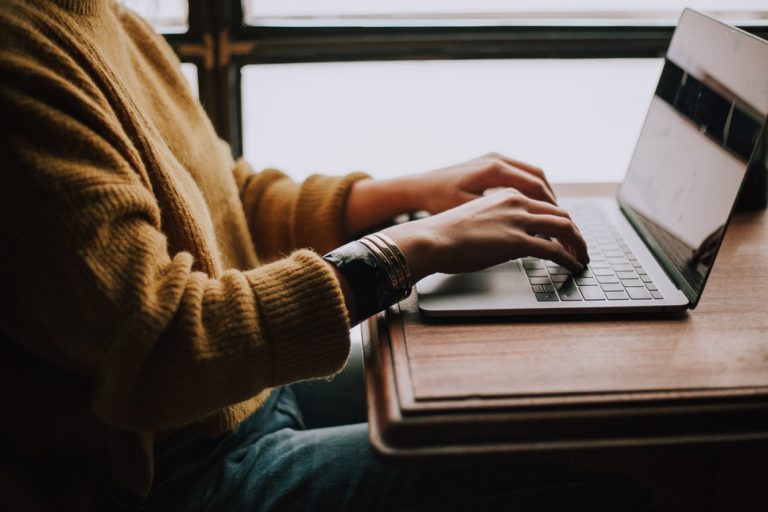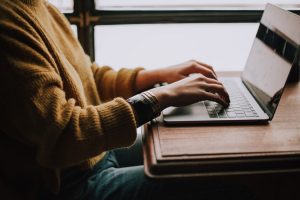 Who are we?
That's easy. We are Pocket Cash! We are a lender-finding service dedicated to helping all Australians find easy finance. When the unexpected strikes and drains your pockets, you can turn to us for a little pocket cash.
Let's get one thing clear first, we are not lenders, we are lender-finders. Our sole mission is to find you a lender that can offer quick cash.
Our aim is to provide a hassle-free loan experience for all Australians. Borrowing money shouldn't be fraught with never-ending lines and tiresome meetings – it should be online, easy and fast. We know you don't plan an emergency, so turn to us for a helping hand when you find yourself stuck. Convinced? Apply today!
What exactly is quick cash?
Well, essentially, quick cash is exactly that…really quick cash! Quick cash when you need it most. We can find a lender that can offer quick cash loans for any Australian who's simply seeking easy finance and doesn't fancy jumping through the hoops of big banks. We know that time is money, and we want to save you some. As a result, we have designed an application you can complete in minutes, with quick outcomes and lenders that can do their best to offer you cash loans.
We find lenders that offer loans starting from $2,100 to $10,000. If you wish to borrow quick cash over $2,100, then we just require equity as security, such as a motorbike, new/used car, boat or caravan. It's easy!
Who can apply for a loan?
Well, ideally we encourage everyone to apply for our lender-finding service when they need it, but, we do have a few little requirements to meet:
Must be over 18 years old
Be an Australian citizen or permanent resident
Be receiving a regular income into a personal account for at least 3 months
Have an active mobile number and email address
And that's it. So, before you dive into our quick application, have a look over this checklist and make sure you meet these requirements. Then, you're ready to apply!
Just wait…
Before you go racing off to apply for your quick cash, we'll give you a headstart. Have these details handy to really race through your application in a flash:
Personal contact details e.g. mobile number and email address etc.
Reason for a loan
Bank account details
MyGov details
Employment info
Simply having these five details ready to go will give your fingers the speedy power of Dash from the Incredibles.
You may wonder why we ask for your bank account details. Don't worry, it's not a scam, we haven't found your long lost ancestor who happens to be a prince – the lenders we find simply use the latest in safe banking technology to access a read-only copy of your bank statements. You can trust us and we have it in writing, so go check our privacy policy for more info.
How to apply for quick cash
Applying for a lender that can offer quick cash couldn't be easier. We have designed a super, super easy application, so we're sure you'll fly through with no problem. But for your reference, here's a breakdown of how you apply, how we assess and then match you with the perfect lender:
Part One: Apply online
To fill out our application, all you need is a device and a cup of coffee on hand (what task doesn't require coffee?) And that's it! Pocket Cash's application is always here when you need it.
To start our application, simply scroll up and use our quick cash loan calculator. Select how much you wish to borrow and for how long. Then, you'll see an estimate of how much each repayment will be if you pay either weekly, fortnightly or monthly. Once you are happy with your loan terms, click the Apply button and good news, you've already started your quick cash application!
Part Two: We get to work
We don't believe in cheesy suspense, so we'll let you know whether you qualify for our loan-finding service within minutes of applying. So, whilst you're busy being a fruit ninja, keep a keen eye on your notifications for important info.
Part Three: Finding your quick cash lender
So, congrats if you've made it this far, it means we've found you a lender and they should be in touch shortly to assess your application. If you're approved, you can decide whether to sign your loan contract. If you sign on the dotted, your cash is delivered straight to your bank account. Times may vary depending on the speed of your bank.
Now, we have relieved all our lender-finding secrets, you know exactly how we find you a lender that can offer quick cash. So, get applying today – it's simple, just scroll up and you'll find our loan calculator waiting.
No hidden costs
We only find lenders that are 100% upfront about all loan costs. We believe that honesty is important for a healthy relationship. So, you hopefully won't find any nasty surprises hidden in an invisible ink at the bottom of your quick cash loan contract. Remember to read your loan contract thoroughly, as it will contain all relevant costs.
Of course, these costs are simply an example, costs may vary depending on the lender and your individual financial circumstances.
Do the lenders we find perform credit checks?
Maybe. We cannot guarantee that the lenders we find won't conduct credit checks. We find lenders that adhere to responsible lending practices, who take care of their clients. When you're a few coins short, we want to help, not run you dry. Some of the lenders we find do perform credit checks. However, don't let that deter you from applying quick cash. They can look at more than just your credit score, they look at your current relationship with money as well.
What if you have bad credit and need quick cash?
We are glad you found us! We can find lenders that can offer quick cash for people with bad credit. Why you may ask? Well, because we believe that everyone makes mistakes and deserves a second chance. When we find you a lender, your lenders may take a look at your credit score, but, then they can dig deeper. They can highlight all the positive points in your credit history, such as on-time repayments, a variety of credit and a long, beefy history. The lenders we find may not take your credit score at face value. They know there can be gems hidden under the surface. So, if you're on the hunt for quick cash and think you'll be rejected, think again – apply today for lender-finding service!
Need quick cash and receiving Centrelink payments?
If you are looking for some quick cash and you're receiving Centrelink payments – good news, we may be able to help! If you're receiving Centrelink payments you may have been knocked back by the big banks. So, we're glad you found us! We find lenders that can offer quick cash loans for people on Centrelink. How you may ask? Well, the lenders we find can classify Centrelink payments as regular income as long as you've been receiving it for 3 months. The lenders we find may not simply reject an applicant based on one criterion – they look at the big picture of your finances. We want to give every Australian a fair go at finding quick cash.
Easy repayments
Here's another thing our lenders can offer: Easy repayments. The lenders we find use the latest in safe banking technology to set up a direct debit with your nominated bank account. So, in English, that means, either weekly, fortnightly, or monthly, your repayments will be automatically withdrawn from your account. It's that easy. Say goodbye to the hassle of setting reminders and frantically worrying about forgetting your repayments. Now, with the magic of tech, you can repay your loan without even realising! Simply remember to have the nominated bank account topped up and ready for your next repayment.
You can learn more about financial hardship and what happens when you can't pay back the money you owe, here.
What happens if you cannot make your repayments?
Don't worry, your lender should be able to help. Simply let them know you've suffered an unexpected turn of events and they may be able to restructure your loan repayments. Just remember to give them enough notice – don't contact them the day your quick cash repayment is due.
In your pocket when you need us most
We may be 100% online, but that doesn't we don't have a team of lender-finding specialists that are dedicated to quality customer service. If you have any enquiries about our lender-finding service or your application, don't hesitate to contact us at hello@pocketcash.com.au. We are only ever a tag away!
However, like everyone, our lender-finding specialists need their beauty sleep, so if you apply outside of business hours, you can expect a response within 2 hours of the next business day.
Before you go, don't forget to stay in touch!
If you're ready to apply for our lender-finding service, great! Scroll up and begin your application now! Don't forget, our lender-finding specialists are on-hand during business hours to answer any questions you may have. Or check our FAQ and you may find the answer you're looking for.
Want more of Pocket Cash? Great! Follow us on Facebook for the latest tips to nailing your personal finance.
want to to learn more about rental bond loans or payday loans no credit check instant approval? keep reading!
do 'no credit check loans' exist? found out more with Pocket Cash. Want to find loans without any hassle or stress? Easy online loans with Pocket Cash could be your answer!