Find bad credit lenders, with Pocket Cash
Is your bad credit history getting in the way of your life decisions? Are you putting your plans on hold because you're worried about your loan application being rejected? Is your credit record keeping you from buying the things you need? Or purchasing that plane ticket to the place you've always dreamed of visiting? Well, stress no more! Bad credit loans Australia could be the financial helping hand you've been waiting for.
If you've been searching far and wide for a lender that provides loans to people with not the greatest credit scores, Pocket Cash may be able to help! Rather than turning to traditional lenders, such as banks or credit unions, we choose to work with a reliable panel of lenders and can help you find bad credit loans up to $10,000.
We know that when you're experiencing troubles with bad credit, it can seem like the weight of the world is on top of you. So, read on to find out how you can get yourself a bad credit loan in Australia and leave your bad credit where it belongs – in the past!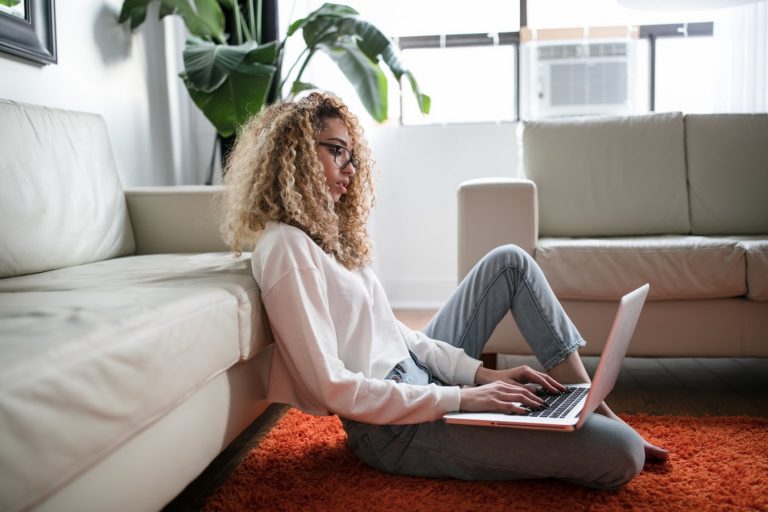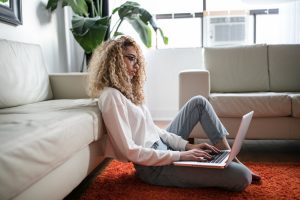 Which company is best for bad credit?
Of course, with any advantage comes a downside here and there. When it comes to searching for bad credit loans, you'll most likely come across some nasty adverts screaming out "bad credit loans Australia, guaranteed approvals!" Offering bad credit loans with guaranteed approval is typically a sign that something isn't quite right. We all know the saying, "if it sounds too good to be true, then it probably is." Well, it perfectly fits this situation. Responsible lenders will not guarantee approval. Trust us when we say that you should avoid bad credit loans with 'guaranteed approval'. Applying with Pocket cash is simpler and safe!
Can I get a personal loan with bad credit?
You'd be surprised how many Australians out there are afraid their bad credit score automatically means they can't get a loan. Again, we're not the same as traditional lenders. Pocket Cash specialises in finding lenders willing to provide bad credit loans. Rather than only assessing your application solely on the grounds of a credit check, we work with lenders who focus on your income, spending habits, and financial commitments – all so we can determine how you're going to repay the loan. So as long as we can do this, a bad credit history won't be the end-all!
Say no to bad credit loans Australia guaranteed approval
At Pocket Cash, we're shaking things up. Gone are the days of waiting weeks for approval on a personal loan. Our team will help you find the right bad credit loan provider without having to risk coming across loan scams. We think we know the lending market pretty well, so trust us when we say it's best to avoid bad credit loans Australia guaranteed approval. Instead, opt for a lender-finder that knows its way already the market. So, when you see bad credit loans Australia guaranteed approval, just turn to us instead. We want to make sure you know what to look for in a lender – things like having a valid Australian Credit License, doing due diligence and offering you a loan you can reasonably afford without being placed under unnecessary financial pressure.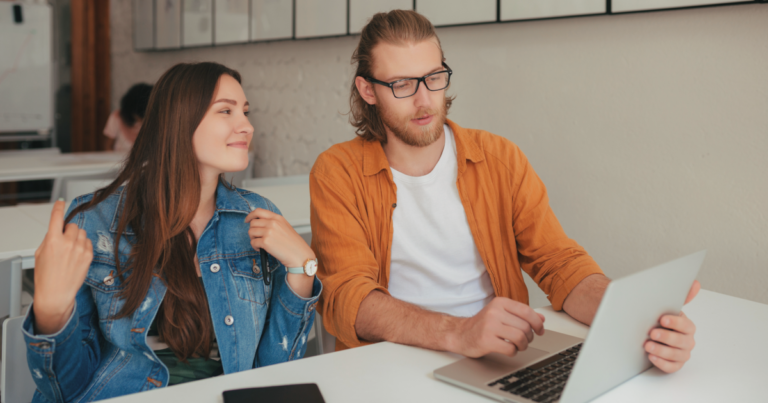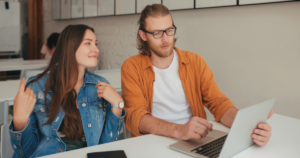 Need bad credit loans in Australia?
As unfortunate as it is, you shouldn't beat yourself up for having a credit record that's not perfect. In fact, there are plenty of Australians in the same position. Why shouldn't they be able to apply for bad credit loans?
At Pocket Cash, we're not worried about that time four years ago when you were late in paying an account. Times change, people change, and life happens – why should you suffer for the one time you slipped up?
We and our partner lenders care about how you manage your money and debts today. Because today's the day we want to find a bad credit loans lender for you!
Am I eligible for a bad credit loan with Pocket Cash?
Before you can apply with us, you'll need to meet the eligibility requirements.
You must:
Be an Australian citizen or permanent resident
Be at least 18 years of age
Have received a regular income into a personal bank account for at least the past 90 days
Have a valid email address and phone number
If you meet these criteria, then you're eligible to apply for our bad credit loans!
What information do I need to provide?
More good news – our application is super simple and quick. That means no unnecessary documents and paper forms. You just need to provide us with a few documents to pass on to our lending partners. Here's what you'll need to show us:
Proof of ID – just so we can get to know you!
The name and address of your place of work
Your myGov credentials – if you receive a Centrelink income
Your internet banking credentials – so we can take a look at your income and expenses
The reason you're taking out a loan
Once you submit your application, we'll get going on the search for providers of loans for people with bad credit. Before you know it, you could be in touch with a lender!
What are bad credit loans?
Bad credit loans sound fantastic and can be very helpful if you're in a tight spot. However, it's important to discern between them and adverts like bad credit loans Australia guaranteed approval. So, to avoid the trap of bad credit loans Australia guaranteed approval, we only deal with legitimate lenders offering real personal loans for bad credit.
We don't like the stress and worry that goes into most loan applications any more than you do – that's why we work with loan providers who are flexible and realistic. Not bad credit loans Australia guaranteed approval.
If you've been through the wringer trying to get credit from the bank or a traditional lender, you may be on the point of giving up. But you don't have to!
We can find providers of cash loans for bad credit customers that are a bit more understanding. Unlike banks that might punish applicants for having less-than-perfect credit records, these online lenders can provide real loans for real people.
So, what's most important to us isn't your credit score – including missed payments from five years ago – it's what you're earning now and how you manage your money today. If you've had your share of adventures with credit, that's just part of your life story. It shouldn't stop you from reaping the potential benefits of bad credit loans!
How to apply with Pocket Cash
Submitting an application with Pocket Cash is 100% online! We've provided you with some quick, simple steps on how to do this:
Step one: Submit an online application
To start your application, simply scroll up to use our loan calculator and select your desired loan amount. Once you are happy with your loan terms, click the Apply button and you're on your way! It's that easy.
Step two: We'll submit your application to lenders
That's it from you! We'll take over from here. Once we've received your application, our team specialists will submit it to a variety of lenders and do their best to match you with a compatible lender. If we have found you a suitable match Pocket Cash will put you in touch with your new lender.
Step three: Review and sign your contract
If our team has been able to match you with a lender, congratulations! We'll then send you an electronic copy of your loan contract for you to review and sign. We recommend reading the terms and conditions thoroughly to make yourself aware of any fees and charges for late or missed payments. When you're happy, e-sign it!
Step four: Get your cash!
Your new lender will likely transfer the cash straight to your bank account. If your bank is NPP or Osko enabled, you could get the cash in your account, in just 60 seconds. Otherwise, payments will generally transfer overnight or the next business day. Payments sent after business hours will take an extra day.
What are bad credit loans?
Bad credit loans are essentially loans for people with poor credit scores. Unlike banks that might punish applicants for having less-than-perfect credit records, Pocket Cash works with online lenders that focus more on your present situation, rather than your past. Meaning? They offer real loans for real people.
Getting a loan to help with your bad credit sounds unbelievably good. While these loans are certainly helpful for those tough times, it's important to do your research on what options are available to you. Lucky for you, we only deal with legitimate lenders offering real personal loans for bad credit.
How much do bad credit loans cost?
At Pocket Cash, we don't make promises we can't keep. We can't guarantee what the exact costs of a quick cash loan will be, as we are a lender-finder. So, we're not going to sit here and tell you that we can help you access 'bad credit loans Australia guaranteed approval'.
In saying that, remember to read your loan contract thoroughly, as it will contain all the relevant costs.
The Money Smart personal loan calculator is another great tool if you want to know more about personal loan costs.
Why should I apply today with Pocket Cash?
Customers across the country use our lender-finding service every day. As a result, we love hearing their feedback, and they keep telling us how much they love our quick application process! Here are just some of the reasons why:
Our loan application process is over before you know it, able to be completed in just minutes.
You can apply 100% online – no need to move from the comfort of your home or office.
No piles of paperwork to fill in, scan or even think about! We accept all supporting documents in digital format.
Once we receive your application, we can find a loan provider super fast.
Regardless of the result, we can deliver an outcome to you quickly, so that you're not left wondering.
Fast service, no beating around the bush. Could things get any easier?
Ready to apply?
If you're looking for someone to help guide you through the process of finding a quick cash loans provider, you've come to the right place!
Just to recap. If you're an Australian citizen or permanent resident, over 18 years of age, have an income, and have a direct phone number and email address you're ready to go! And of course, don't forget to avoid those nasty bad credit loans Australia guaranteed approval. Simply turn to us when you're in search of providers of bad credit loans.
For more info, check out our FAQ and how it works and costs pages. If you have a more specific question, you can also contact us.
Don't let temporary money hassles give you sleepless nights and stand in the way of your happiness. Apply with us and we'll see if we can find a lender for you!